01 Oct

Doteco expands the production area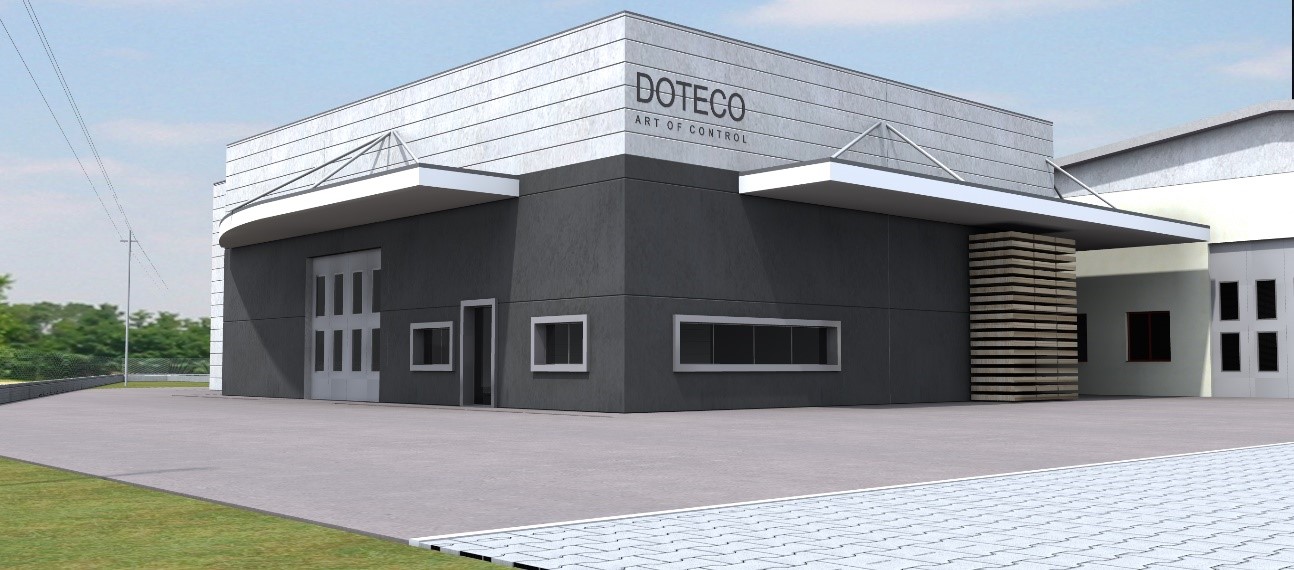 The new facility will serve as a HUB for inward receipting and stocking of components and semifinished products.
After a long stop imposed by the lockdown restrictions, the construction operations of Doteco's new goods inward and storage area resumed. The warehouse, which will be located right next to the existing premises, will contribute to expand the area dedicated to manufacturing operations by 27,5%, from the current 2.200sqm. to 2.800sqm.
The new facility, which completion is expected by the end of the first quarter 2021, will be equipped with vertical automatic warehouses and will host entry points and routes specifically designed for inward receipting and storage of components and semifinished products.
In this way, two distinct logistics area will be created: one dedicated to goods inward and one reserved for finished products.
"This project is part of a broader strategy of reorganization and expansion of the production layout, created in response to a very positive demand growth. Designed by following Lean Manufacturing principles, the new configuration will allow us to obtain much more efficient and flexible manufacturing processes, through an optimized and sustainable resources usage." commented Marco Reggiani, Doteco's CEO.

In fact, in addition to the increase of storage capacity, it has also been planned a complete makeover of the production department, thanks to which it will be possible to increase the manufacturing operations and guarantee a more linear logistics/production flow, resulting in a significant reduction of buffer stocks and lead times. 


The contents on the website www.doteco.com of which Doteco S.p.A. is the author they cannot be copied because they belong to the author himself. Copying and reproduction of the contents in any way or form is prohibited. The sharing and redistribution of content is permitted as long as the source is cited and the link to the page from which they were taken is reported. Copyright © 2020 Doteco S.p.A. All rights reserved