24 Feb

Introducing Doteco's remote technical support system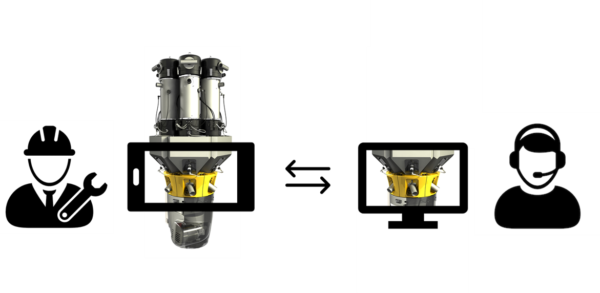 Being able to offer an high quality service has always been one of the main focus of our mission.
Travel restrictions, lockdowns and safety measures have pushed us to explore and adopt new solutions to keep up with our customers' expectations.
Redefining Technical Support through digitalization
We are all aware of the impact that the pandemic had and is still having, almost one year later, on travels.
For this reason, providing on-site technical support, even although Doteco's customers can count on a global network of authorized local service centers, is sometimes impossible.
By implementing a remote assistance system that utilizes AR (Augmented Reality), we are now able to provide full support in real time, anywhere in the world, in total safety.
The adoption of this system, in addition to the remote VPN assistance feature already available on Doteco's latest interface, represents another important milestone in Doteco's  digitalization process.
AR Remote Assistance
The software implemented by Doteco allows, through video live streaming, Doteco's Help Desk specialists to intervene remotely, in real time, to assist an operator on the field to perform routine maintenance procedures when it is not possible to go directly to the customer's plant.
On one hand, operators at the production site, equipped with augmented reality glasses, or simply using their mobile devices, can share what they are actually seeing, by broadcasting videos in real time, with Doteco's technical support team.
On the other hand, Doteco's specialists, from their workstations, formulate a diagnosis and quickly provide a solution, optimizing time consumption and costs.
With the help of video streaming and augmented reality, the exchange of information and instructions is much clearer, leading to a significant reduction of inconveniences related to misunderstandings and miscommunication.

Some of the features of the app, it includes also real time translations.
Augmented Reality
What is Augmented Reality? AR (short for Augmented Reality) is an interactive experience of a real-world environment where the objects that reside in the real world are enhanced by computer-generated perceptual information.
Thanks to this technology, the remote expert can draw instructions, visual indications or even share documents (such as, schemes or layouts) directly on his/her display. The same drawings will appear in real time on the screen of the mobile device or the augmented reality glasses worn by the technician in the field.  In this way the operator will have a clearer idea of what to do and what actions to take.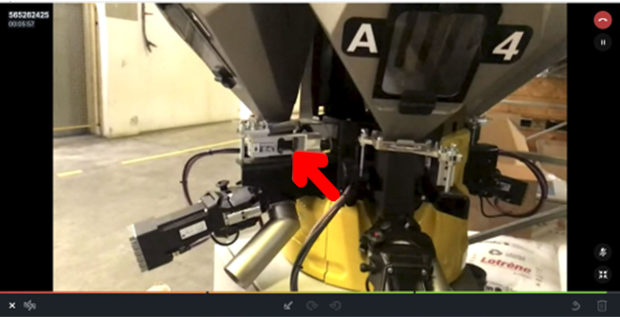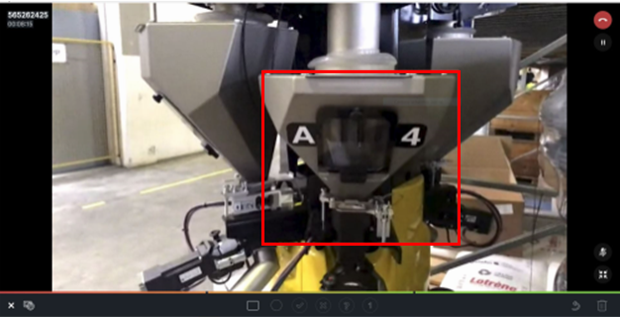 All the visual indications drawn on the Help desk team, appear real time on the field operator device screen.
How does it work?
Receiving the necessary support is very simple, you just need a mobile device and an internet connection!
Send a support request to Doteco's Help Desk.
A technician will contact you and provide you with a link to download the app for free on your device (available for iOS and Android).
Open the app and communicate the code that will appear on the home screen.
In a couple of seconds the video streaming will start and you can proceed with the intervention.