19 Feb

CHINAPLAS
UPDATE: CHINAPLAS POSTPONED IN 2021
CHINAPLAS 2021 – SHENZEN – APRIL 13-16
BOOTH TO BE CONFIRMED
The current situation of the COVID-19 pandemic forced the organization, after an inital attempt to reschedule the event in August 2020, to postpone the show to April 2021 and move it to a new location: Shenzen World Exhibition and Convention Center
Stay tuned for updates regarding Doteco's Booth location.

NEW DATES: CHINAPLAS 2020 – SHANGHAI – AUGUST 3-6
NORTH HALL – BOOTH NG31
The event organization announced that the show, originally scheduled for April 2020, will be held August 3-6.
The venue will remain the same: the NECC in Shanghai.
For further info and updates coverage please check the event website HERE
We hope to see you there!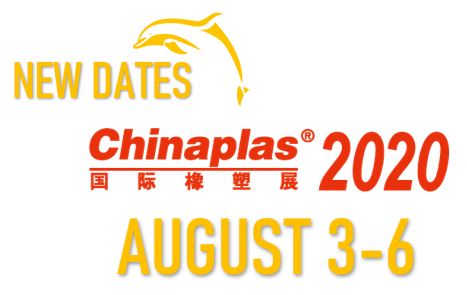 UPDATE: CHINAPLAS 2020 POSTPONED
NEW DATES TO BE CONFIRMED
Due to the recent corona-virus outbreak, the show has been postponed, at the moment there isn't an official rescheduled date. STAY TUNED FOR MORE UPDATES.

CHINAPLAS 2019
Guangzhou – China – April 1-5 May 2019
Hall 8.1 – Booth F71
CHINAPLAS 2017
Guangzhou – China – May 16-19 2017
Hall 8.1 Booth E01   DOTECO – CBC – KUNDIG
CHINAPLAS 2016
Shanghai, China. 25-28 April, 2016
Booth W5E01     DOTECO – CBC – KUNDIG