19 Feb

CHINAPLAS
CHINAPLAS 2021
SHENZEN – APRIL 13-16
HALL 10 STAND J41
After more than a year, finally we had the chance to display our products and meet customers and visitors in person again!
We would like to thank all the visitors for the interest shown in our products, we really hope you enjoyed your time at our booth.
See you at Chinaplas 2022!
OFFICIAL ANNOUNCEMENT CHINAPLAS 2021
SHENZEN – APRIL 13-16
HALL 10 STAND J41

After a year of forced break, in 2021 Chinaplas exhibition will take place again from 13 to 16 of April at the new Shenzhen World Exhibition & Convention Center (SWECC), in Shenzhen, China.
At Chinaplas 2021 Doteco will join Piovan Group companies Piovan, Penta and Aquatech at the Booth j41 located in Hall 10.
On display at the show Blendo Adroit, the loss-in-weight gravimetric blender dedicated to all those applications where accuracy and precision at very low throughputs and percentages are essential requirements. At Chinaplas also is Grado Adroit, the gravimetric batch blenders with a fully modular configuration to adapt to the customer manufacturing needs even if these change over time and Protune Breeze, the high performance dual-lip automatic air ring for blow film applications to maximize the bubble cooling rate and utilize maximum blower efficiency with proven gauge deviation reduction.
Along with Doteco's products it will be possibile to discover the complete Piovan Group offer of fully integrated systems including the most innovative technologies: from drying to dosing, from traceability of raw materials to solutions for Industry 4.0, including temperature control and cooling systems to provide complete turnkey solutions.
For more information please visit our page dedicated to the show: Chinaplas 2021
We look forward to welcome you!
UPDATE: CHINAPLAS POSTPONED IN 2021
CHINAPLAS 2021 – SHENZEN – APRIL 13-16
BOOTH TO BE CONFIRMED
The current situation of the COVID-19 pandemic forced the organization, after an inital attempt to reschedule the event in August 2020, to postpone the show to April 2021 and move it to a new location: Shenzen World Exhibition and Convention Center
Stay tuned for updates regarding Doteco's Booth location.

NEW DATES: CHINAPLAS 2020 – SHANGHAI – AUGUST 3-6
NORTH HALL – BOOTH NG31
The event organization announced that the show, originally scheduled for April 2020, will be held August 3-6.
The venue will remain the same: the NECC in Shanghai.
For further info and updates coverage please check the event website HERE
We hope to see you there!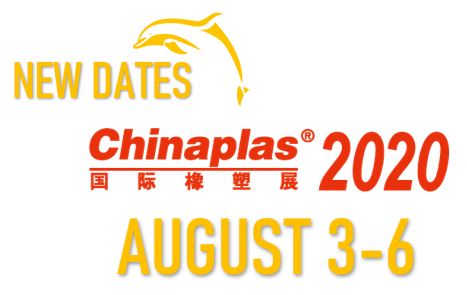 UPDATE: CHINAPLAS 2020 POSTPONED
NEW DATES TO BE CONFIRMED
Due to the recent corona-virus outbreak, the show has been postponed, at the moment there isn't an official rescheduled date. STAY TUNED FOR MORE UPDATES.

CHINAPLAS 2019
Guangzhou – China – April 1-5 May 2019
Hall 8.1 – Booth F71
CHINAPLAS 2017
Guangzhou – China – May 16-19 2017
Hall 8.1 Booth E01   DOTECO – CBC – KUNDIG
CHINAPLAS 2016
Shanghai, China. 25-28 April, 2016
Booth W5E01     DOTECO – CBC – KUNDIG